Waste profiles need to be amended from time to time, and Wastebits makes sure that you don't miss out on these key modifications.
Introducing our advanced profile amendment communication.
Previously, whenever a change was made to a profile, you were notified of the modification, but it was difficult to know exactly which adjustments were made to the profile.
We realized that this needed to change. With our improved amendment feature, we have put more data back into the hands of our users, showing them exactly what was in the field beforehand, and specifically where new information has been entered.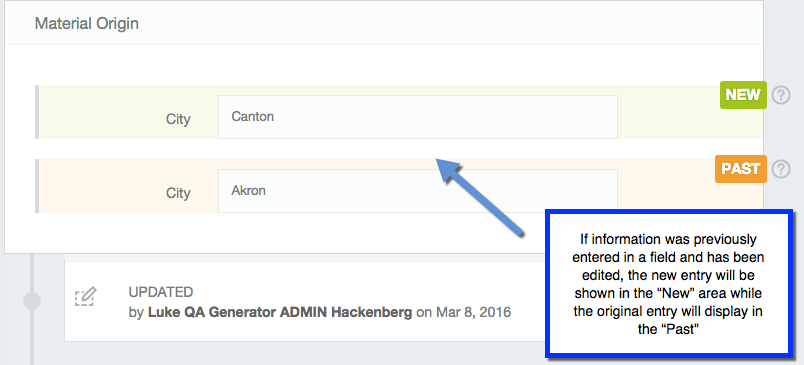 As before, whenever a profile has been amended, administrators and approvers at the waste facility will receive an email notification letting them know that an approved profile has been edited. A separate email is also sent letting them know that the profile has been placed on hold pending review of the modifications.
When logging into Wastebits to view the profile, the waste facility can reveal these changes and determine whether it is appropriate to restore the profile to its prior approved state.
With the changes revealed, you can easily compare the past data with the new information.
Finally, once all of the changes have been reviewed, you can either approve or reject the on-hold profile. During this process, the facility is also able to update the approval information if needed.
For more details about this new enhancement, check out our support documentation. If you have any specific questions, feel free to email support@wastebits.com or call us at 1-844-256-8760.