In order to prepare data for export, first you need to perform a search within Wastebits Insights. You will notice a new Export link at the top of the search results.

Once you click Export, you will be able to give a description to this export. Be as descriptive as possible as you can revisit this export with a single click later.
Note: The export will be saved with the time range selected at the time of creation, so it will not include more recent information if ran at a later date. For this you might want to first save your search criteria, then re-run the search later for the latest information.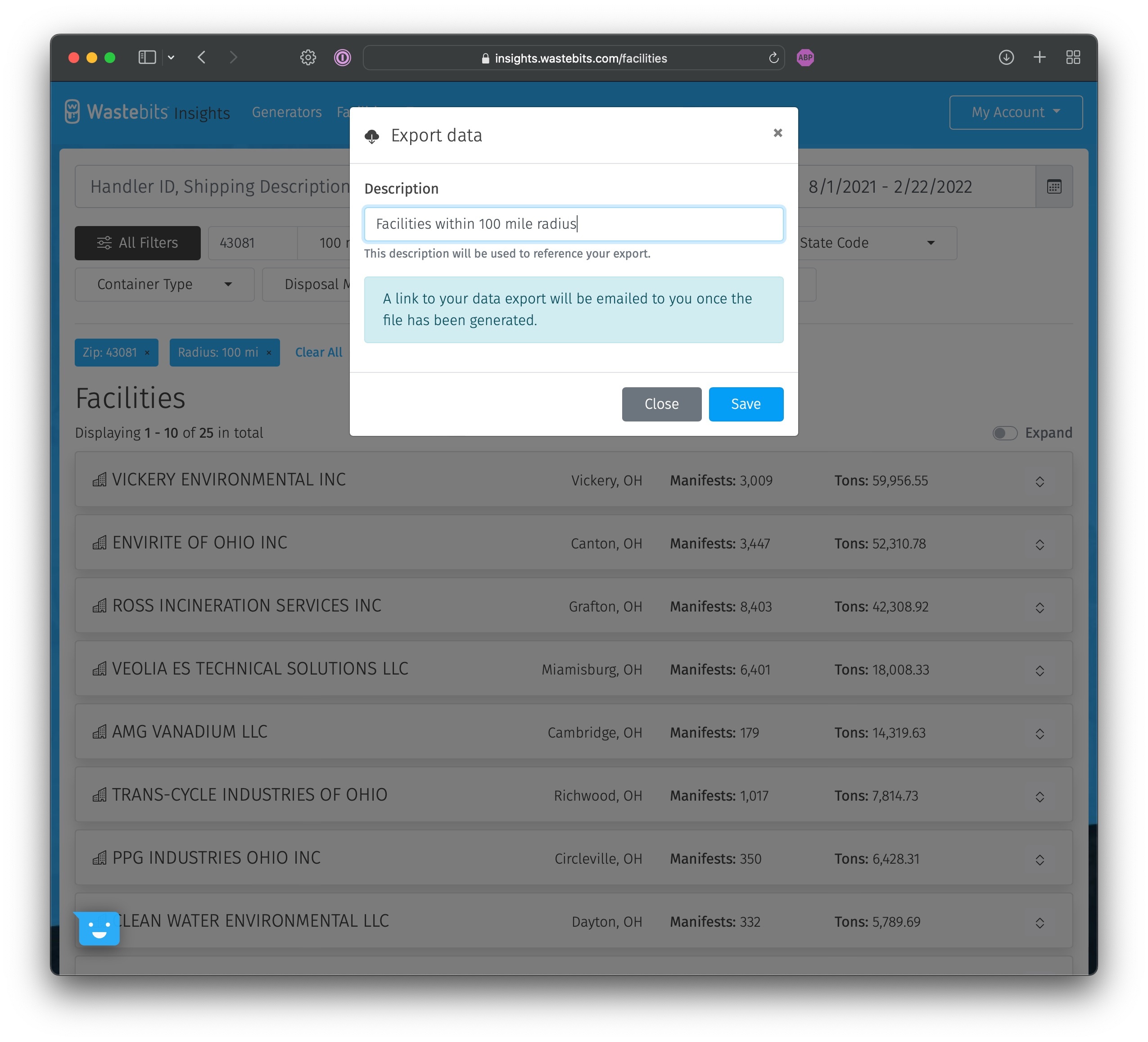 Congratulations! You will receive an email within a few moments that includes a link to the export file. You can also view your exports within Wastebits Insights by going to My Account > My Exports.
The My Exports screen will show you a listing of all of the exports that you've created. You can search and filter these exports if you grow your list and need fast access. Note how the filters and date ranges are shown for easy reference.
To download from this screen simply click the "..." menu and click Download.
Your file will be downloaded as a Comma Separated Value (csv) text file. This can be easily opened with Excel or any spreadsheet tool, as well as uploaded to most 3rd party tools when using their import options.
Each column is given a logical heading for easy reference.
Note: Exports are limited to the first 1,000 rows of data for each search. If your search queries require more than this, either create multiple subsets of searches to export, or contact help@wastebits.com to explore options for larger export capabilities.