Go to Waste Streams
Click the Waste Streams Icon.
---
Click Create Waste Stream
Click the Create Waste Stream button and select the Generator Company and Site. Click the toggle stating "This Waste Stream has a Service Provider." If you have authorized more than one Service Provider, select the appropriate one from the dropdown.
---
Select the Billing Company
You may now select whether you wish for the Service Provider or the Generator Company to act as the Billing Company
---
Finish the Form and Save
Follow the steps on the Waste Stream creation form and click Save. When you navigate to your Waste Stream list view in the future, you will see that these Waste Streams have the Service Provider icon.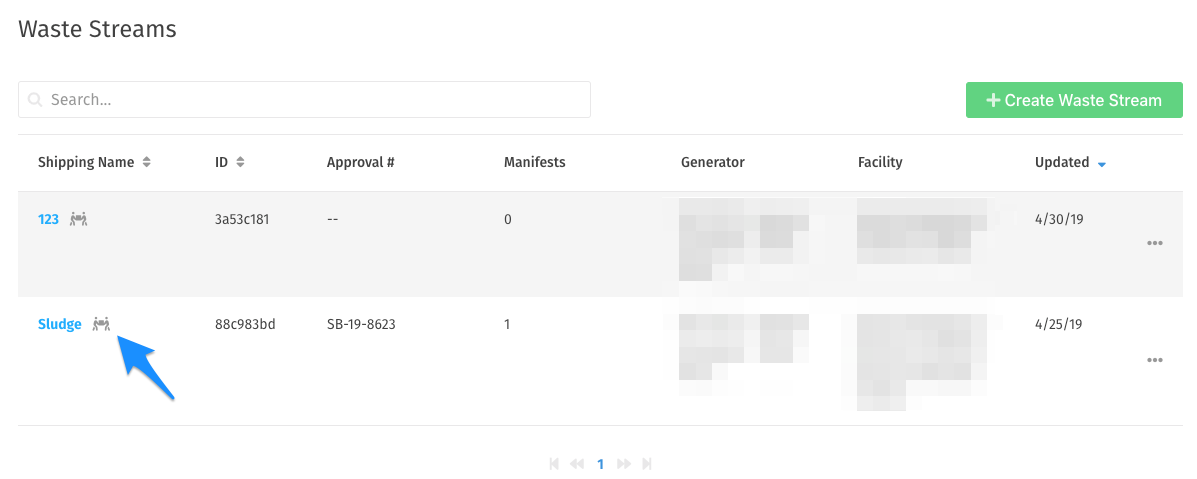 ---
Continue through the rest of the details on the form and click Save. This waste stream will now be visible to all included Companies.